From Longman Dictionary of Contemporary English
starfish
star‧fish
/
ˈstɑːˌfɪʃ
$

ˈstɑːr-
/
noun
(
plural

starfish
)
[

countable

]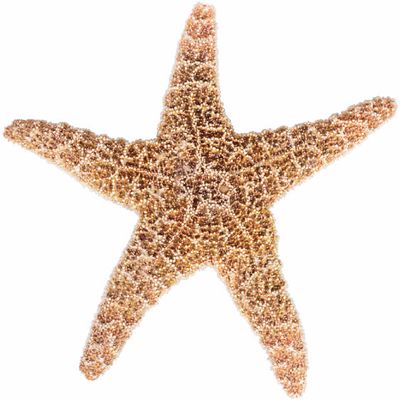 HBA
a flat sea animal that has five arms forming the shape of a star
starfish
•

Many echinoderms such as starfishes and sea urchins also do this.
•

Unfortunately they feed exclusively upon live echinoderms attacking starfishes and sea urchins and can not be acclimatised to substitute foods.
•

Thousands of fertilized sea urchin eggs,

starfish

and blue clams returned to Earth with the astronauts.
•

Modern examples of those classes include

starfish

, spiders, worms, snails and eels.
•

Much of the current research on biological neural networks involves the study of invertebrate animals, such as sea slugs or

starfish

.
•

A word or warning also for anyone thinking of attempting to tear

starfish

apart to produce new animals.
•

Many attempts have been made simply to control the

starfish

.
•

The long slender arms are flexible, unlike the

starfish

shown previously.