From Longman Dictionary of Contemporary English
canteen
can‧teen
/
kænˈtiːn
/
noun
[

countable

]
1
TBB
DL
British English
a place in a factory, school etc where meals are provided, usually quite cheaply
2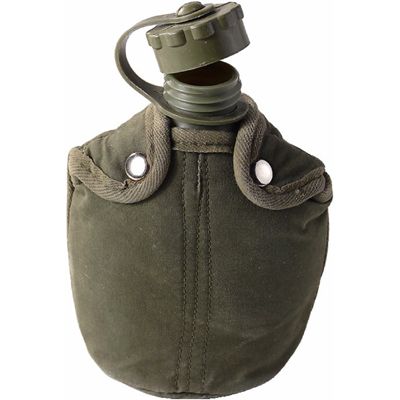 PMA
T
a small container in which water or other drink is carried by soldiers, travellers etc
3
→
a canteen of cutlery
canteen
•

One guy had a

canteen

on his hip which was shot off; it was automatic weapons.
•

Often an informal group will eat lunch near a machine or other work station, even though a

canteen

is available.
•

Friends don't come back from the dead, Leila thought, rampaging through the corridor from the

canteen

.
•

He found Leila and Ari in the

canteen

.
•

Many workers only escaped because they were in the

canteen

.
•

They went from the workplace into the

canteen

, they sat and opened their lunchboxes in their working clothes.
•

Warm

canteen

water in the canteen cap, the bag open on the floor, a propane lighter too hot to hold.
From Longman Business Dictionary
canteen
can‧teen
/
kænˈtiːn
/
noun
[

countable

]
British English
a place in a factory, office etc where meals are provided, usually quite cheaply
SYN

cafeteria

AmE
We usually have lunch in the works' canteen.
Origin
canteen
(

1700-1800

)

French

cantine

, from

Italian

cantina

"

wine store

"

, from

canto

"

corner

"

, from

Latin

cantus

;

→

CANT

1

3