From Longman Dictionary of Contemporary English
yacht
yacht
/
jɒt
$

jɑːt
/
●●○
noun
[

countable

]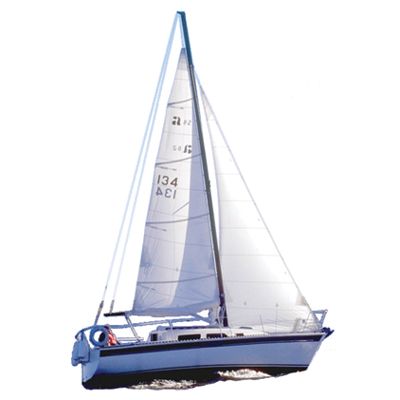 DSO
a large boat with a sail, used for pleasure or sport, especially one that has a place where you can sleep
→

sailing boat
,

sailboat
yacht
•

We provide a comprehensive range of sizes to suit every

yacht

specification for leisure use or for the longest of passages.
•

Sometimes you may spot an occasional dorsal fin when it pops out like a miniature

yacht

sail.
•

The Backup New

yachts

suffer from teething problems, and older yachts need lots of tender loving care.
•

He could have drowned rowing back from the

yacht

club.
•

The resourceful youngster has overhauled the

yacht

and drummed up sponsors largely by himself.
•

The

yachts

later picked up a freshening breeze which reached Force 5 approaching the island.
•

The

yachts

tacked back and forth across the Solent, and then moored up for a sumptuous lunch.
Origin
yacht
(

1500-1600

)

Early modern

Dutch

jaght

, from

Middle Low German

jachtschiff

"

hunting ship

"