From Longman Dictionary of Contemporary English
ldoce_227_e
motorbike
mo‧tor‧bike
/
ˈməʊtəbaɪk
$

ˈmoʊtər-
/
noun
[

countable

]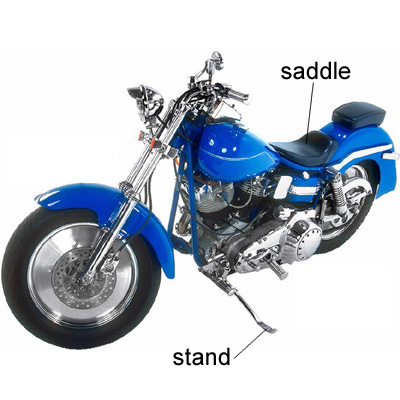 especially British English
TTC
a small fast two-wheeled vehicle with an engine
SYN

motorcycle
motorbike
•

Luckily, as they returned to Cockroach, Wednesday's dormitory, they bumped into Matron who was fixing her

motorbike

.
•

Jimmy, dressed in jeans and a black leather jacket, had arrived on his

motorbike

.
•

A woodcock sounded in the near distance, like some one trying to kick-start an old

motorbike

.
•

The yard was empty except for a neat looking two-horse box and at the far end a large powerful

motorbike

.
•

Yesterday we had one working

motorbike

, and tomorrow we will have one working motorbike.