From Longman Dictionary of Contemporary English
drum kit
ˈdrum kit
noun
[

countable

]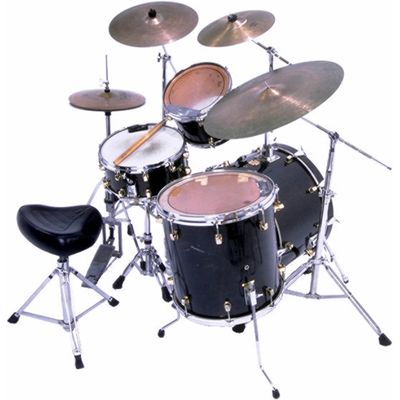 APM
a set of drums, used especially by professional musicians
drum kit
•

A multi-million pound industry in its own right, it cost 3 guitars and a

drum kit

to commence business.
•

Recently, Shields' college buddy Dave Harrison stepped in behind the

drum kit

to complete the lineup.
•

At the song's end, he casually tosses his guitar over his shoulder and into the

drum kit

.