From Longman Dictionary of Contemporary English
cone
cone
1
/
kəʊn
$

koʊn
/
●○○
noun
[

countable

]
1
HM
a solid or hollow shape that is round at one end, has sloping sides, and has a point at the other end, or something with this shape
2
TTR
an object shaped like a large cone that is put on a road to prevent cars from going somewhere or to warn drivers about something
3
HBP
DN
the fruit of a pine or fir tree
→

conifer
4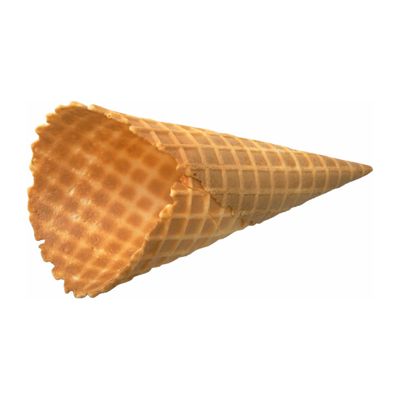 DF
a piece of thin cooked cake, shaped like a cone, that you put ice cream in, or a cone like this with ice cream in it
5
technical
a cell in your eye that is shaped like a cone, that helps you see light and colour
→

rod
cone
•

The family of light

cones

at all the points may be regarded as part of the Minkowskian geometry of space-time.
•

Remember how they used to give you roasted chestnuts in a little

cone

of newspaper?
•

Its massive

cone

rose five thousand feet above the Bahdu plain and a chain of foothills stretched south-west parallel with the Awash.
•

Botany yarns and cotton yarns are dry spun and waxed on

cone

.
•

Spray wax is easy to use, just spray the ball or

cone

lightly.
•

He pulled up, climbed out, and removed the plastic

cone

that had kept the space free.
•

Lower down and a little to the left rose the slimmer, more pointed

cone

of a second, subsidiary volcano.
•

These spatter

cones

contain little, if any, fine-grained ashy material and are amongst the most characteristic products of Hawaiian eruptions.
•

He walked further into the hall, shifting the

cone

of yellow light.
•

a volcanic

cone
cone
cone
2
verb
→
cone

something ↔

off
→ See

Verb table
Origin
cone
(

1400-1500

)

French

Latin

conus

, from

Greek

konos