From Longman Dictionary of Contemporary English
bride
bride
/
braɪd
/
●●○
noun
[

countable

]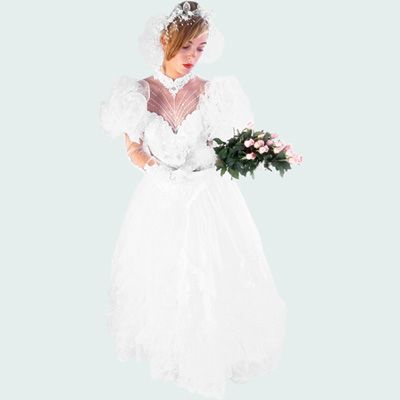 MARRY
a woman at the time she gets married or just after she is married
→

groom
bride
•

The third sister, Ankhsenpaaten, had been given as a child

bride

to Tutankhaten.
•

Emperor Justinian had chosen this young woman as his

bride

.
•

This was Nahum's wedding gift to his

bride

.
•

Hugh Hefner has devoted a little bit of Playboy to his new

bride

, Kimberley.
•

Teenage

brides

are twice as likely to end up being divorced as women who marry later.
•

Everyone turned around as the

bride

entered the church.
•

When when they left the church the

bride

and groom were followed by the best man and the bridesmaid.
•

Theseus leaped to the defense of the

bride

and struck down the Gentaur who was trying to carry her off.
•

The

bride

and groom pose for photographs to be taken by the official photographer and relatives who have brought their cameras.
•

He took his young

bride

to live on the ranch in Wyoming.
•

Still, Amelia had it easier than any other young

bride

arriving in Atchison to live.
Origin
bride
Old English
bryd