From Longman Dictionary of Contemporary English
shrimp
shrimp
/
ʃrɪmp
/
●○○
noun
(
plural

shrimp
or
shrimps
)
[

countable

]
1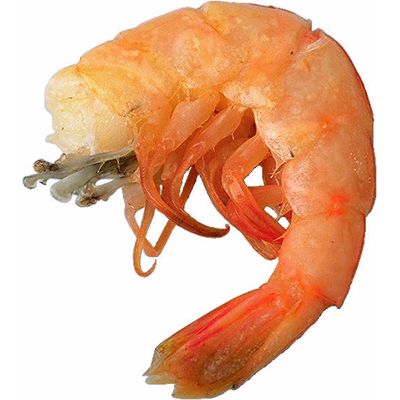 HBA
a small sea creature that you can eat, which has ten legs and a soft shell
SYN

prawn

British English
2
SHORT PERSON
someone who is very small – used humorously
shrimp
•

A mixture of flake, beef heart, spinach and

shrimp

pellets were used.
•

Brine

shrimp

, which are eaten by birds and ducks, hatch in the ponds.
•

In some fish,

shrimp

, and reptiles, gender is determined by the temperature at which the egg is incubated.
•

I can even find potted

shrimps

when the wind's in the right direction.
•

The grill had mutton chops and mash; the buffet ran things like smoked salmon, potted

shrimps

and corned ox tongue.