From Longman Dictionary of Contemporary English
ldoce_903_e
scooter
scoot‧er
/
ˈskuːtə
$

-ər
/
●●○
noun
[

countable

]
1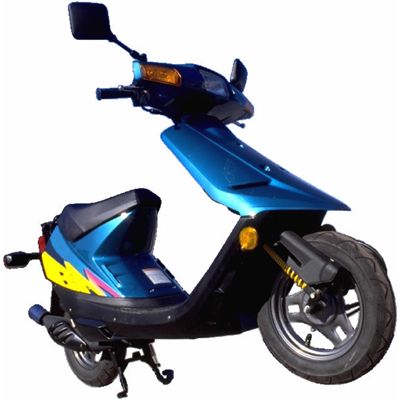 (
also
motor scooter
)
TTC
a type of small, less powerful motorcycle with small wheels
2
DHT
a child's vehicle with two small wheels, an upright handle, and a narrow board that you stand on with one foot, while the other foot pushes against the ground
scooter
•

Nationally, nearly 50

scooter

clubs have cropped up, and scooter runs are held regularly in nearly every state.
•

Drivers are subject to their own balance, and

scooters

are sensitive to wind gusts and road surfaces.
•

And as soon as that happens, Mr Lee can think about getting his

scooter

repaired and on the road again.
•

Bob Darnell lives and breathes motor

scooters

.
•

Since 1981, Vespa has not been able to sell

scooters

in the United States because of emissions problems.
•

As we watched, a man arrived on a snow

scooter

and he and Odd-Knut talked long and quietly.
•

I dressed, got the

scooter

out, turned the motor on and off I went.
•

He used an electrically driven three wheeled

scooter

.