From Longman Dictionary of Contemporary English
ring binder
ˈring ˌbinder
noun
[

countable

]
British English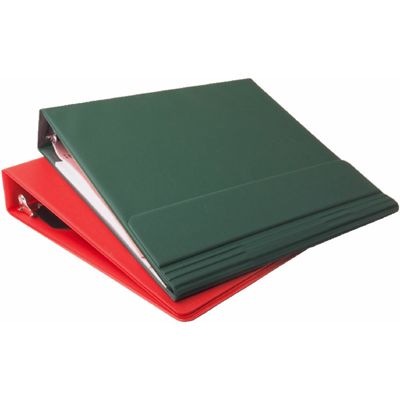 a file for holding papers, in which metal rings go through the edges of the pages, holding them in place
ring binder
•

It is presented in an A4

ring binder

and each section is well indexed.
•

At other levels materials will fit into a larger format

ring binder

, possibly Deskfax.
•

At the Survival level, packs of loose-leaf materials will be available to fit into a Filofax/Organiser

ring binder

.