From Longman Dictionary of Contemporary English
ldoce_739_z
present
pres‧ent
1
/
ˈprez

ə

nt
/
●●●
S2
W2
adjective
1
place
[

not before noun

]
in a particular place
OPP

absent
present at/in
Foreign observers were present at the elections.
the gases present in the Earth's atmosphere
2
memory
[

not before noun

]
to be felt strongly or remembered for a long time
present in
The memory of her brother's death is still present in her mind.
3
time
[

only before noun

]
NOW
happening or existing now
the

present situation

of the millions of people who are suffering poverty and disease
At the present time

we have no explanation for this.
4
→
the present day
5
→
all present and correct
6
→
present company excepted
→
presently
THESAURUS
present
[

only before noun

]
happening or existing now
The present situation could get much worse.
the present century
There are no plans to build more houses here at the present time.
current
[

only before noun

]
present – used especially about something that is not expected to stay the same for long
current trends in fashion
the current state of the UK economy
existing
[

only before noun

]
formal
existing or being used now – used about things or situations that you think may be changed in the future
The existing offices are too small.
The proposal will strengthen existing immigration laws.
contemporary
[

only before noun

]
used about the art, writing, ideas, society etc that belong to the present time
the impact of computer-generated imagery on contemporary art and design
contemporary music in Russia
today's/of today
used about conditions and attitudes that exist now, when you are comparing them with those that existed in the past
People struggle to keep up with the pace of life in today's world of instant communications.
the liberal ideology of today
present
•

Copies were given to all the members

present

.
•

Thankfully my brothers were not

present

.
•

In the

present

economic climate, investors should be cautious.
•

The

present

federal minimum wage is $ 4. 25 an hour.
•

Arnaud lived in Los Angeles before moving to his

present

home in New York.
•

Traces of the chemical are

present

in drinking water.
•

These are air-borne and are also

present

in some foods, most notably in eggs.
•

The woodwind can only be used for doubling notes which are already

present

in the brass.
•

A feeling of sadness was

present

in the room.
•

The new library will be double the size of the

present

one.
•

He warned that the

present

situation could get much worse.
present at/in
•

It prefers ideas to be

presented in

a more complex, multi-dimensional manner.
•

Modifications Of Wings - Although wings are usually

present in

adult insects many species are apterous.
•

Nevertheless, Kamlet-Taft solvent parameters are

present in

Appendix 4.
•

The elimination sequence is

presented in

Fig. 6.4.
•

They are

presented in

Table 3.
•

Even, in some cases, those who are not

present at

the game.
•

Similar ultrastructural features were

present in

the ileum and colon, with the most noticeable abnormalities present in the muscularis propria.
•

One idea in the wind is that Mr Gorbachev should be

present at

the mid-July meeting of the G7 in London.
At the present time
•

Marshall the ex-musician.

At the present time

he told Farrel, he wasn't doing anything.
•

Filtration

At the present time

there is considerable concern about concentrations of nitrogen compounds in water containing goldfish.
present
pre‧sent
2
/
prɪˈzent
/
●●●
S2
W2
verb
1
give
[

transitive

]
GIVE
to give something to someone, for example at a formal or official occasion
present somebody with something
He was presented with a bottle of champagne.
She was

presented

with an

award

.
present something to somebody/something
The computer centre presented a cheque for £500 to cancer research.
►

see

thesaurus

at
give
2
cause something to happen
[

transitive

]
CAUSE
to cause something to happen or exist
present somebody with something
I knew I had presented her with an impossible task.
present a problem/difficulty
Large classes present great problems to many teachers.
3
→
present yourself
4
description
[

transitive

]
SHOW/LET somebody SEE something
to show or describe someone or something
The artist was determined to present an accurate picture.
We'll present the information using a chart.
present somebody as something
Shakespeare presents the hero as a noble man doomed to make mistakes.
present yourself as something
The government presents itself as being sensitive to environmental issues.
5
speech
[

transitive

]
TALK/MAKE A SPEECH
to give a speech in which you offer an idea, plan etc to be considered or accepted
Our manager is due to present the report at the end of the month.
present something to somebody
On January 3 the company will present its plans to the bank.
6
document/ticket
[

transitive

]
SEE
to show something such as an official document or ticket to someone in an official position
You must present your passport to the customs officer.
7
theatre/cinema
[

transitive

]
PERFORM
to give a performance in a theatre, cinema etc, or broadcast a programme on television or radio
Edinburgh Theatre Company presents 'The Wind in the Willows'.
8
television/radio
[

transitive

]
British English
AMT
PRESENT/INTRODUCE A SHOW
if you present a television or radio programme, you introduce its different parts
SYN

host

American English
Thursday's 'The Late Show' was presented by Cynthia Rose.
9
appearance
[

transitive

]
to give something or someone a particular appearance or style
The restaurant likes to present food with style.
10
→
something presents itself
11
formally introduce somebody
INTRODUCE
[

transitive

]
to formally introduce someone to another person, especially to someone of a very high rank
I was presented to the Queen in 1964.
12
→
present your apologies/compliments etc
13
illness
[

intransitive, transitive

]
medical
to show an illness by having a particular symptom (=sign of an illness)
The doctor asked whether any of the children had been presenting any unusual symptoms.
Three of the five patients presented with fever and severe headaches.
14
→
present arms
COLLOCATIONS
–

Meaning 2: to cause something to happen or exist
nouns
present a problem
These mountain roads present problems even to experienced drivers.
present difficulties
Juggling work and family responsibilities presents difficulties for women.
present a challenge
I'm enjoying my new job because it presents an interesting challenge.
present a threat
The disease presents a grave threat to the livestock industry.
present an obstacle
(=

cause a problem that is difficult to deal with or solve

)
The lack of money presented a massive obstacle.
→ See

Verb table
present
•

A little girl

presented

a basket of flowers to the President's wife.
•

This

presents

a different level of quality of service and perhaps even a loss of functionality.
•

But the emergence of drug-resistant bacteria has

presented

a new need for such vaccines, particularly for tuberculosis.
•

The Roxy is

presenting

a production of "Waiting for Godot" this weekend.
•

Theories or weak associations are sometimes

presented

as scientific certainties.
•

He was lucky enough to get a job

presenting

"Blue Peter."
•

The trophy will be

presented

by last year's winner, Brett Butler.
•

Smiley

presents

"Changing Rooms, " the popular home decorating programme.
•

Lawyers said the prosecution was allowed to

present

evidence, but that there was no mention of any defence evidence.
•

Ms Rogers will

present

her ideas to the Board at next week's meeting.
•

The picture of conservation

presented

here is somewhat oversimplified.
•

Arguello

presented

his passport to the border guards.
•

All of the following data is

presented

in metric tons.
•

The Golden Globe Awards will be

presented

January 18.
•

The National Theatre is

presenting

"King Lear' later this month.
•

May I

present

my parents, Mr. and Mrs. Benning?
•

There might be creatures in the universe to whom a thousand-year voyage would

present

nothing worse than slight boredom...
•

This evening PBS

presents

the first part of a six-part historical drama about the Civil War.
•

Who's going to

present

the prizes this year?
•

The researchers will

present

their findings at the annual meeting of the Radiological Society.
•

Restaurants take care to

present

their food with style.
•

It is useful to

present

these in tabular form simply adding on an extra column each year.
•

All passports must be

presented

to the immigration officer.
•

Last night Phil Donahue was

presented

with a Lifetime Achievement Award, by the National Academy of Television Arts and Sciences.
•

We have been

presented

with a number of plans and will give careful consideration to all of them.
•

Please

present

your boarding card at the gate.
•

We shall give you reasonable time to prepare and

present

your proposals.
presented ... award
•

Martin Scott, managing director Central Region,

presented the awards

.
•

I

presented 29 awards

and was able to announce that a further 500 companies are committed to meeting this standard.
•

Then the association

presented its annual awards

for distinction in art history, art, and criticism.
•

The keynote address was given by Sir Desmond Lorimer, who also

presented the awards

to the winners.
present a problem/difficulty
•

Constructing a highway in this area would

present enormous difficulties

.
•

How such racist pornographic material escaped the rye of black activists

presents a problem

.
•

The heat-of-passion defense could

present problems

for Lyle.
•

The banking system and mail service can

present problems

for newcomers.
•

This can

present problems

for teachers.
•

Live television programmes

present special problems

for the broadcaster.
•

This may precede the skin lesions by one to two weeks and

present a problem

in diagnosis at that stage.
•

But what is routine in phonological analysis often

presents problems

in syntactic analysis.
•

Britain's relationship with other members of the European Union

presents Blair with problems

, just as it did for the Tories.
•

These two factors together mean that the fundamentals of the metric system

present difficulties

to them.
•

The roots of tall standing trees can often

present problems

when the trees are growing on an embankment.
present yourself as something
•

Nature had to

present itself as

a difficulty to be overcome.
•

He

presented himself as

a liar, a cheat.
•

Rhetorically, he still

presents himself as

a supporter of bipartisanship.
•

Even the author appears undecided as to whether to

present herself as

blockbusting siren or scrubbed worthy.
•

Following mainstream psychology's prescriptions, it

presents itself as

committed to good methodology.
•

Nor did he have to

present himself as

piteous in order to feed his everlasting hunger for sympathy.
•

Most recent Prime Ministers have usually

presented themselves as

representing a collective Cabinet viewpoint.
present something to somebody
•

The report will be

presented to

the district board this week.
present
pres‧ent
3
/
ˈprez

ə

nt
/
●●●
S2
W3
noun
1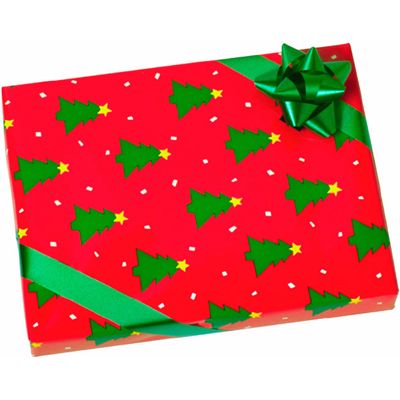 GIVE
[

countable

]
something you give someone on a special occasion or to thank them for something
SYN

gift
I'm looking for a present for Mark.
2
→
the present
3
→
at present
4
→
for the present
COLLOCATIONS
verbs
give somebody a present
He gave everyone a present.
give something as a present
I was given this book as a present.
buy somebody a present
(
also
get somebody a present
informal
)
I want to buy a present for Lucy but I'm not sure what she'd like.
Did you get Bill a birthday present?
get a present
(=

receive a present

)
Children soon learn to enjoy giving presents as well as getting them.
wrap a present
She spent the afternoon wrapping Christmas presents.
open/unwrap a present
Can we open our presents now?
exchange presents
(=

give each other a present

)
We always exchange Christmas and birthday presents.
ADJECTIVES/NOUN + present
a birthday present
Thanks for the birthday present.
a Christmas present
What would Dad like as a Christmas present?
a wedding present
His wedding present to her had been a diamond necklace.
COMMON ERRORS
►

Don't say '

unpack a present

'. Say

open a present

.
present
•

Vic Reeves and Bob Mortimer received the award at a star-studded presentation in London last night.
•

I've bought you all a

present

!
•

He followed this up by giving everyone a

present

.
•

"What's this?" "It's a

present

for Valerie - she needs cheering up."
•

The knife was a

present

from his father.
•

The watch was a

present

from my mother.
•

How many birthday

presents

did you get?
•

When Jim arrived home from work, Della told Jim what she had done to buy his Christmas

present

.
•

We can't afford to spend much on Christmas

presents

this year.
•

He got a lot of expensive

presents

for his 21st birthday.
•

After the

presents

are opened, long-term planners are disoriented and must find new work.
•

For the

present

we must return to the adjudicative context within which natural justice and fairness operate.
•

How they lead us on: we for whom the

present

is everything, yet never enough!
From Longman Business Dictionary
present
pre‧sent
/
prɪˈzent
/
verb
[

transitive

]
1
to make a speech introducing an idea, plan etc to be considered
a lack of evidence presented by prosecutors
present something to somebody
The company has until July to restructure its debt and present an operating plan to its creditors.
2
to produce a document, such as a ticket or pass, for an official to check
When a shopper presents a supermarket ID card, the purchases can be linked to his or her name and address.
present something to somebody
To receive care, every patient will need to present a health insurance card to the hospital or doctor.
3
if something presents an opportunity, advantage, problem etc, it creates it
With interest rates slightly above 8%, the securities present an attractive alternative to stocks.
Microsoft's Windows presents the most formidable technical challenge ever to the Macintosh.
→ See

Verb table
Origin
present
1
(

1200-1300

)

Old French

Latin

praesens

, present participle of

praeesse

"

to be before

"
present
2
(

1200-1300

)

Old French

presenter

, from

Latin

praesentare

, from

praesens

;

→

PRESENT

1
present
3
1.

(

1200-1300

)

Old French

presenter

;

→

PRESENT

2
2.
(

1200-1300

)
→
PRESENT
1