From Longman Dictionary of Contemporary English
raspberry
rasp‧ber‧ry
/
ˈrɑːzb

ə

ri
$

ˈræzberi
/
●●●
S3
noun
(
plural

raspberries
)
[

countable

]
1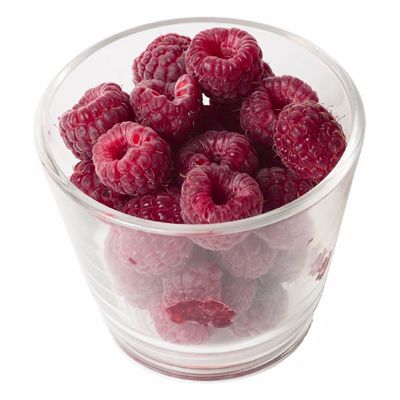 DFF
HBP
a soft sweet red berry, or the bush that this berry grows on
a bowl of fresh raspberries
raspberry jam
2
informal
C
RUDE/IMPOLITE
a rude sound that you make by putting your tongue out and blowing
blow a raspberry
(

also
give a raspberry
American English

)
She blew a raspberry at him as he drove off.
raspberry
•

Raspberry

Ripple Cake combines vanilla ice-cream, raspberry sorbet, bitter chocolate and fresh raspberries.
•

She also sells such classics as

raspberry

and vanilla creams.
•

Heat gently until melted and brush over

raspberries

.
•

Very much the same applies to

raspberries

.
•

Images of sprawling tomato vines, twiggy

raspberry

bushes and zucchini leaves powdered with mildew all contribute to this prejudice.
•

They suggest serving it for a light supper with couscous and a mesclun salad dressed with

raspberry

vinaigrette.
blow a raspberry
•

As I watched it soar over the crossbar, .Jamir stuck his tongue out in ridicule and

blew a raspberry

.
•

I

blew a raspberry

, he blew two.
Origin
raspberry
1.

(

1600-1700

)

rasp

"

raspberry

"

(

(16-20 centuries)

)

+

berry

;
2.

raspberry tart

=

fart