From Longman Dictionary of Contemporary English
pine
pine
1
/
paɪn
/
●●○
noun
1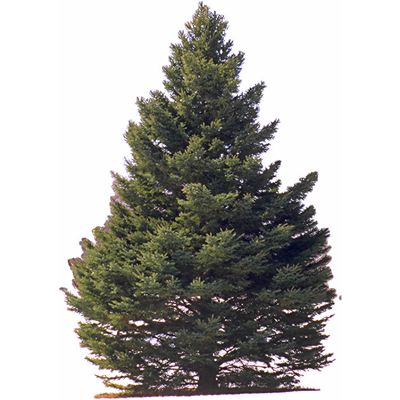 HBP
TAF
[

countable, uncountable

]
(
also
pine tree
)
a tall tree with long hard sharp leaves that do not fall off in winter
an ancient pine forest
2
TIM
HBA
[

uncountable

]
the pale wood of pine trees, used to make furniture, floors etc
a pine table
pine
•

I feed him, then leave him silent and contented on the branch of a

pine

by the cabin.
•

I liked to linger in the shadow of a

pine

green corridor.
•

a grove of

pines
•

The scent and hissing of

pine

needles make him believe he's in a hospital where nurses pass by him.
•

The graceful brass plated trimmings and finials are complemented here by the solid

pine

Osborne surround.
•

This block is dovetailed into the

pine

framing of the sides so it can be slipped off for disassembly.
•

We nodded, opened the door and ran outside under the

pine

trees, eager to wallow in our laughter.
•

Gourd artist Alice Hunter of Tavares will teach pine-needle weaving, demonstrating how to decorate rims of gourds with

pine

needles.
•

The scientists injected the fungus into young

pine

trees, which were then placed in pots.
pine
pine
2
verb
[

intransitive

]
WEAK
to become sad and not continue your life as normal because someone has died or gone away
Six months after he left, she was still pining.
→
pine away
→
pine for

somebody/something
→ See

Verb table
pine
•

The girls who

pined

and died for love would nowadays be thought anorexic.
•

For months Jennifer stayed at home,

pining

away for Jack.
•

She thinks I am

pining

away from love.
•

The Smiths and our time are about

pining

for a home.
•

I left my office chair to

pine

for my speedy return and took myself over to the window.
•

Yet how he must have

pined

for recognition from Placide.
Origin
pine
1
(

1000-1100

)
Latin
pinus
pine
2
Old English

pinian

, from

pin

"

punishment

"

, from

Latin

poena

;

→

PAIN

1