From Longman Dictionary of Contemporary English
perfume
per‧fume
1
/
ˈpɜːfjuːm
$

ˈpɜːr-
/
●●○
noun
[

countable, uncountable

]
1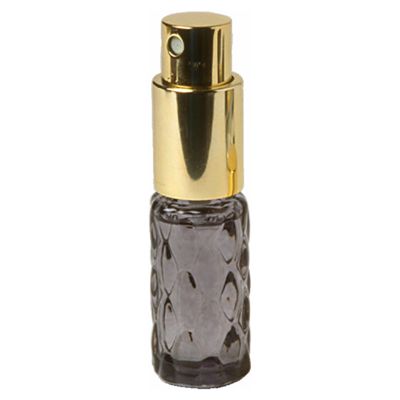 DCB
CO
a liquid with a strong pleasant smell that women put on their skin or clothing to make themselves smell nice
SYN

scent
She was

wearing

the

perfume

that he'd bought her.
►

see

thesaurus

at
smell
2
CO
a sweet or pleasant smell
SYN

scent
It had the delicate perfume of roses.
—
perfumed
adjective
perfumed soap
COLLOCATIONS
–

Meaning 1: a liquid with a strong pleasant smell that women put on their skin or clothing to make themselves smell nice
verbs
wear perfume
What's that perfume you are wearing?
dab perfume on something
(=

quickly put perfume on

)
She dabbed some perfume on her throat.
spray yourself with perfume
Jody sprayed herself with some of her mother's perfume.
reek of perfume
(=

smell strongly of perfume

)
It seemed to Polly that Sasha always left the bathroom reeking of horrible perfume.
smell of perfume
Her coat smelt of cheap perfume and cigarettes.
adjectives
strong
I don't like wearing very strong perfume.
heavy
(=

strong

)
She smelled of a heavy perfume he associated with his mother.
exotic
(=

unusual and interesting because it seems foreign

)
The dancer left a waft of exotic perfume in the air.
cheap/expensive
He bought her a bottle of expensive French perfume.
phrases
a bottle/jar of perfume
He gave me a bottle of my favourite perfume.
the smell/scent of perfume
The smell of perfume filled the air.
a whiff/hint of perfume
(=

a very slight smell of perfume

)
As she lifted the letter, she caught the faintest hint of perfume.
COLLOCATIONS
–

Meaning 2: a sweet or pleasant smell
adjectives
sweet
She breathed in the sweet perfume of the roses.
heady
(=

strong and sweet

)
In early summer, lilacs finally open and release their heady perfume.
faint
the faint perfume of a spring woodland
delicate
The flowers have a delicate perfume similar to cowslips.
perfume
•

An overpowering smell of Freesia

perfume

hung around her like a cloud.
•

the rose's heady

perfume
•

She always wears too much

perfume

.
•

The remembered odor of

perfume

and powder of woman came back, haunting her, filling her.
•

She stood with Paul for a while enjoying the invisible reality of

perfume

.
•

There are plenty of fragrant roses available, too numerous to mention individually and including many old varieties with ravishing

perfumes

.
•

Not only does the technique have potential in the

perfume

industry, but it may provide clues about how we perceive smells.
•

Was this the

perfume

that an inquisitive cleaner had detected on Rodney Shergold's jacket?
•

The

perfume

of the rose means nothing unless man can appreciate its scent.
perfume
per‧fume
2
/
ˈpɜːfjuːm
$

pərˈfjuːm
/
verb
[

transitive

]
1
literary
CO
to make a place have a sweet pleasant smell
Lilacs perfumed the air.
2
DCB
to put perfume on something
→ See

Verb table
perfume
•

The room was warm and

perfumed

.
•

He told the barber he wanted to be

perfumed

and powdered.
•

Reed had the sewer walls

perfumed

and used a stand-in when possible.
•

The sweet scent of sagebrush

perfumed

the air.
Origin
perfume
1
(

1500-1600

)

French

parfum

, probably from

Old Provençal

perfumar

"

to perfume

"

, from

Latin

fumare

"

to smoke

"