From Longman Dictionary of Contemporary English
peeler
peel‧er
/
ˈpiːlə
$

-ər
/
noun
[

countable

]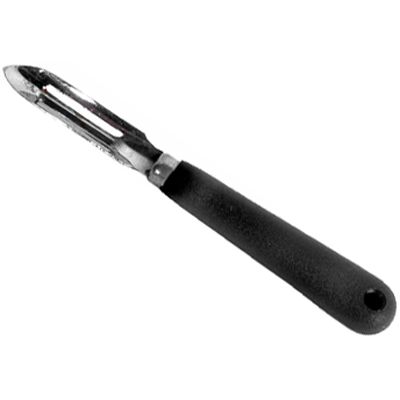 DFU
a special type of knife for removing the skin from fruit or vegetables
peeler
•

Prices start from £1.95 for a

peeler

up to £11.45 for a cook's knife.
•

Most Salagamas were casual labourers, cinnamon

peelers

and agriculturalists.
•

Peel maincrop potatoes thinly, preferably using a potato

peeler

.
•

Shred one medium carrot into ribbon strips with a potato

peeler

, repeat with one medium courgette.
•

Not surprisingly,

peeler

crab is the best hookbait.
•

Occasional codling from the Broadstairs chalk ledges of stone and Dumpton Gap to

peeler

crab at night.
•

Ragworm is the principal flounder bait with the exception of May and June when

peeler

crab will produce.
•

Rag, lugworm, whites,

peeler

crabs, whelks, shrimps, cockles and even odd razor-fish can be collected.