From Longman Dictionary of Contemporary English
condiment
con‧di‧ment
/
ˈkɒndəmənt
$

ˈkɑːn-
/
noun
[

countable

]
formal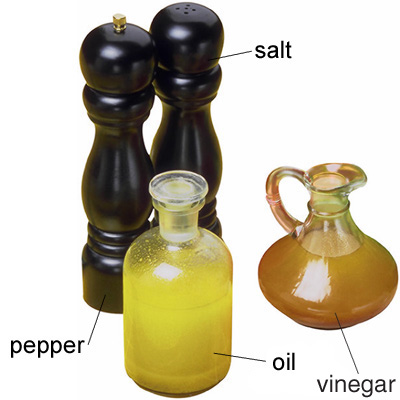 DF
a powder or liquid, such as salt or ketchup, that you use to give a special taste to food
condiment
•

Trays are served accurately according to food items, beverages, and

condiments

marked on menu. 4.
•

Provençal green tableware, salt & pepper mills, utensils and

condiments

, from a selection at Divertimenti.
•

Soya sauce A thin salty sauce used as the main

condiment

throughout the Far East, virtually replacing dry salt.
•

Foods such as mustard, catsup, Worcestershire sauce, and other

condiments

accounted for only consumption.
•

Serve hot or cold as SAUCEa

condiment

to small game birds, pheasant, or meat dishes.
•

They are sometimes mixed with other spices, such as allspice or coriander seeds, for a table

condiment

.
•

With the

condiments

of the season, presumably.
Origin
condiment
(

1400-1500

)

French

Latin

condimentum

, from

condire

"

to pickle

"