From Longman Dictionary of Contemporary English
cabbage
cab‧bage
/
ˈkæbɪdʒ
/
●●○
noun
1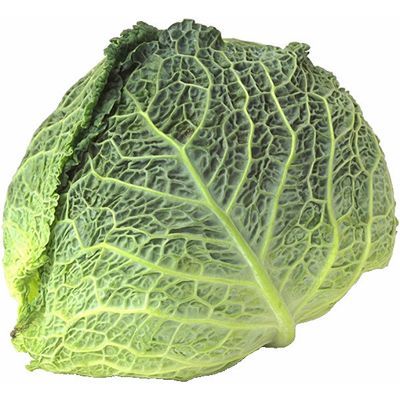 HBP
[

countable, uncountable

]
a large round vegetable with thick green or purple leaves
2
MI
[

countable

]
British English
informal
someone who cannot think, move, speak etc as a result of brain injury
SYN

vegetable
cabbage
•

But along comes a

cabbage

root fly, whose larvae feed on the roots.
•

Do they still boil

cabbage

to a soupy pulp in Britain, and pour the vitamin C down the drain?
•

Whether you are cultivating

cabbages

or grapes, care is needed to achieve a good harvest: good grapes make good wine.
•

Geoffrey as quartermaster issued Joe with three kilos of rice, a couple of dried

cabbage

, and some dried pork.
•

But by the time Daley was born, most people had stopped raising

cabbage

and had taken to raising politicians.
•

Add the red

cabbage

and saute for an additional five minutes.
•

The red

cabbage

salad is an extra treat on the plate.
•

Almost by return, he was hit by a missile which looked like a rotting

cabbage

.
Origin
cabbage
(

1400-1500

)
French
caboche
"

head

"