From Longman Dictionary of Contemporary English
bulb
bulb
/
bʌlb
/
●●○
noun
[

countable

]
1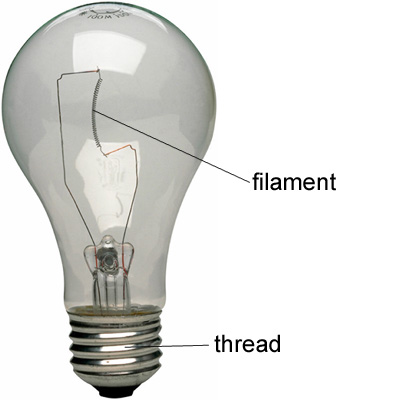 D
T
the glass part of an electric light, that the light shines from
SYN

light bulb
a 100-watt bulb
2
HBP
a root shaped like a ball that grows into a flower or plant
tulip bulbs
bulb
•

Before buying, check that maintenance and

bulb

cleaning can be carried out easily and safely.
•

Which leads to the brightest

bulb

in the Sheffield chandelier of pop, the Longpigs.
•

An outside cistern could be kept from freezing by hanging a light

bulb

near it and leaving it on all the time.
•

They stole my narcissus

bulbs

that I had been so carefully forcing to bloom in January.
•

Halogen lamps give excellent service, hut the

bulbs

are fairly expensive to replace.
•

I was lying there, thinking that the

bulb

needed changing, the ceiling could use another coat.
Origin
bulb
(

1500-1600

)

Latin

bulbus

, from

Greek

bolbos

"

plant with a bulb

"