catch
catch
1
/
kætʃ
/
●●●
S1
W1
verb
(
past tense and past participle

caught
/
kɔːt
$

kɒːt
/
)
1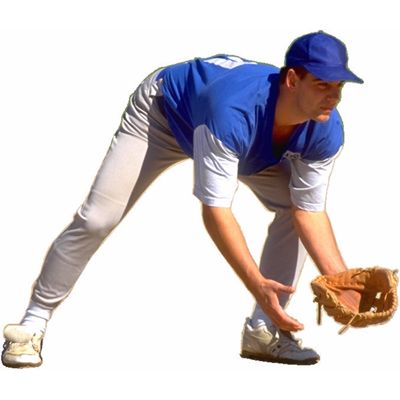 take and hold
HOLD
a)
[

intransitive, transitive

]
HOLD
to get hold of and stop an object such as a ball that is moving through the air
→

throw
Stephen leapt up and caught the ball in one hand.
'Pass me that pen, would you?' 'Here you are. Catch!'
The kids were throwing and catching a Frisbee down on the beach.
b)
[

transitive

]
HOLD
to suddenly take hold of someone or something with your hand
He caught her elbow to steady her.
Miss Perry

caught hold of

my sleeve and pulled me back.
2
STOP/TRAP somebody
find/stop somebody
[

transitive

]
a)
CATCH
to stop someone after you have been chasing them and not let them get away
'You can't catch me!' she yelled, running away.
b)
CATCH
to find a criminal or enemy and stop them from escaping
SYN

capture
State police have launched a massive operation to catch the murderer.
If you go back to the city, you're bound to

get caught

.
3
see somebody doing something
FIND somebody DOING something
CATCH
[

transitive

]
to see someone doing something that they did not want you to know they were doing
catch somebody doing something
I caught him reading my private letters.
Gemma turned around and caught the stranger looking at her intently.
catch somebody in the act (of doing something)
(=

catch someone while they are doing something illegal

)
The gang was caught in the act of unloading the cigarettes.
He was

caught red-handed

(=

as he was doing something wrong

)

taking money from the cash register.
catch somebody at it
We knew he'd been cheating, but we'd never caught him at it before.
4
illness
[

transitive

]
GET
to get an infectious disease
Anton caught malaria in Mali, and nearly died.
Many young people are still ignorant about how HIV is caught.
catch something from/off somebody/something
Typhoid and cholera are often caught from contaminated water supplies.
I caught chicken pox off my friend at school.
catch your death (of cold)
British English
spoken
(=

get a very bad cold

)
Don't stand out in the rain. You'll catch your death.
5
→
catch somebody by surprise, catch somebody off guard, catch somebody napping/unawares
6
→
catch somebody with their pants/trousers down
7
animal/fish
[

transitive

]
CATCH
to trap an animal or fish by using a trap, net, or hook, or by hunting it
Did you catch any fish?
Early settlers caught rabbits and squirrels and even rats in order to survive.
8
→
catch a train/plane/bus
9
not miss somebody/something
BE IN TIME
[

transitive

]
TCM
to not be too late to do something, see something, talk to someone etc
OPP

miss
I managed to catch her just as she was leaving.
I just caught the last few minutes of the documentary.
Tumours like these can be treated quite easily if they're caught early enough.
catch the post
British English
(=

post letters in time for them to be collected that day

)
10
get stuck
[

intransitive, transitive

]
NOT MOVING
if your hand, finger, clothing etc catches or is caught in something, it gets stuck in it accidentally
His overalls caught in the engine.
Her microphone was forever

getting caught

on her clothes.
11
→
catch somebody's attention/interest/imagination etc
12
→
not catch something
13
hear
[

transitive

]
to manage to hear a sound
I caught the muffled thud of a car door slamming in the street.
►

see

thesaurus

at
hear
14
→
catch you later
15
do/see something
[

transitive

]
spoken
especially American English
to go somewhere in order to do or see something
We could

catch a movie

(=

go to a movie

)

.
M Records caught his act and signed him immediately.
16
→
catch a ride
17
→
you won't catch me doing something
18
→
catch it
19
→
catch a glimpse of somebody/something
20
→
catch sight of somebody/something
21
describe well
[

transitive

]
DESCRIBE
to show or describe the character or quality of something well in a picture, piece of writing etc
SYN

capture
a novel that catches the mood of post-war Britain
22
BURN
burn
a)
catch fire
BURN
if something catches fire, it starts to burn accidentally
Two farm workers died when a barn caught fire.
b)
[

intransitive

]
BURN
if a fire catches, it starts to burn
For some reason the charcoal wasn't catching.
23
→
catch somebody's eye
24
→
catch yourself doing something
25
hit
[

transitive

]
HIT
to hit someone in or on a particular part of their body
The punch caught him right in the face.
26
→
be/get caught in/without etc something
27
→
catch your breath
28
container
[

transitive

]
KEEP/STORE
if a container catches liquid, it is in a position where the liquid falls into it
Place the baking sheet under the muffin pan to catch the drips.
29
shine
[

transitive

]
SHINY
if the light catches something or if something catches the light, the light shines on it
The sunlight caught her hair and turned it to gold.
30
→
catch the sun
31
wind
[

transitive

]
if something catches the wind or the wind catches something, it blows on it
Gary swung the sail round to catch the light wind.
32
sport
SPORT
a)
[

transitive

]
DSC
to end a player's innings in cricket by catching the ball that is hit off their bat before it touches the ground
b)
[

intransitive

]
DSB
to be the catcher in a game of baseball
THESAURUS
–

Meaning 2:
catch
to stop someone who is trying to escape, especially by running after them and then holding them
He raced after her, but he couldn't catch her.
The police caught the bank robbers after a car chase through the city.
arrest
if the police arrest someone, they take him or her to a police station because they think that person has done something illegal
Wayne was arrested for dangerous driving.
The police arrested him and charged him with murder.
apprehend
formal
if the police apprehend someone they think has done something illegal, they catch him or her
The two men were later apprehended after they robbed another store.
The killers were never apprehended.
All of the kidnappers were apprehended and convicted.
capture
to catch an enemy or a criminal in order to keep them as a prisoner
The French king was captured by the English at the Battle of Poitiers in 1356.
The gunmen were finally captured after a shoot-out with the police.
take somebody prisoner
to catch someone, especially in a war, in order to keep them as a prisoner
350 soldiers were killed and another 300 taken prisoner.
Ellison was taken prisoner by the Germans during the retreat to Dunkirk.
trap
to make someone go to a place from which they cannot escape, especially by using your skill and intelligence
Police trapped the man inside a bar on the city's southside.
corner
to force someone into a place from which they cannot escape
He was cornered outside the school by three gang members.
→
catch at

something
→
catch on
→
catch

somebody

out
→
catch up
→
catch up with

somebody