From Longman Dictionary of Contemporary English
vineyard
vine‧yard
/
ˈvɪnjəd
$

-jərd
/
●○○
noun
[

countable

]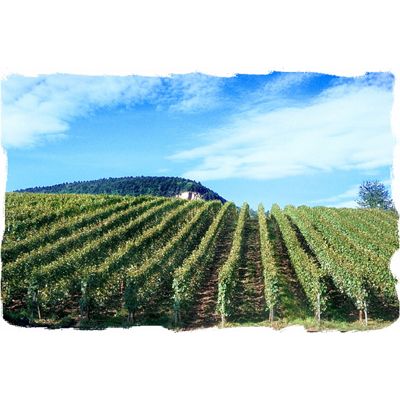 TA
a piece of land where grapevines are grown in order to produce wine
vineyard
•

At the same time he set his troops to ravage the surrounding fields and

vineyards

.
•

The climate is particularly favourable and the area is known for its cider-making and

vineyards

.
•

We followed a dirt road through Chianti

vineyards

, waving to stubbly-faced farmers in corduroy trousers festooned with patches.
•

Apart from this, the entire

vineyard

belonging to this commune is situated on Belemnite chalk.
•

The surrounding terracing is all that remains of Prague's

vineyards

.
•

Here you gaze across the terraced

vineyards

and orchards to the bare limestone summit of Mont Vertoux.
•

The

vineyards

of the Vallée de la Marne face both north and south, depending on which bank they are situated.
•

Take a boat trip upstream along the Swan River through

vineyards

, stopping off to visit wineries.