From Longman Dictionary of Contemporary English
skipping rope
ˈskipping ˌrope
noun
[

countable

]
British English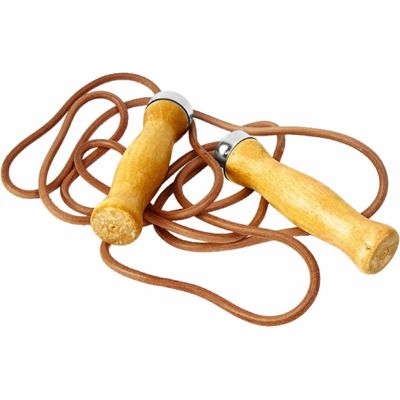 DGO
a long piece of rope with handles that children use for jumping over
SYN

jump rope

American English
skipping rope
•

When you have enough cash you can buy training equipment such as a

skipping rope

, punch bag or robot boxer!
•

She certainly needed all her expertise one night when the children made their entrance for a

skipping rope

routine.
•

She was holding a suspender in each hand like she had a

skipping rope

.
•

I struggled with a makeshift

skipping rope

and tried to do a few more press-ups each day; it was not much fun.