From Longman Dictionary of Contemporary English
screwdriver
screw‧driv‧er
/
ˈskruːˌdraɪvə
$

-ər
/
noun
[

countable

]
1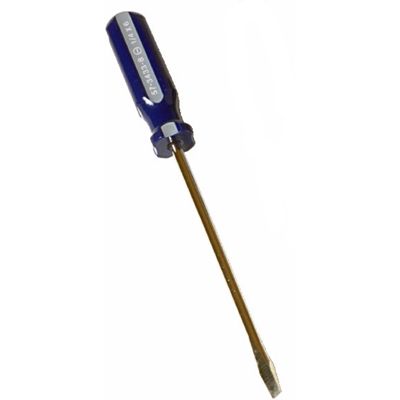 TZ
a tool with a narrow blade at one end that you use for turning screws
2
DFD
an alcoholic drink made from vodka and orange juice
screwdriver
•

Test for it with a

screwdriver

.
•

Endill took his torch and

screwdriver

with him in case there was anything to unscrew.
•

From the hardware drawer in the kitchen I equipped myself with a hammer, a chisel, and a mean-looking

screwdriver

.
•

The lad tinkered happily with a multi-pronged

screwdriver

that couldn't possibly work in real life.
•

Why had he never got round to building another sonic

screwdriver

?
•

Blanche forced the

screwdriver

up into the crevice between the two halves of the sash window and heaved.
•

Mr Reaves himself likens his operation to tinkering on a Model A Ford with

screwdrivers

and a pair of pliers.