From Longman Dictionary of Contemporary English
jump rope
ˈjump rope
noun
[

countable

]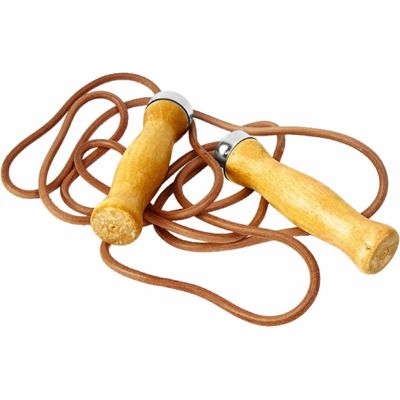 American English
DG
a long piece of rope that children use for jumping over
SYN

skipping rope

British English
—
jump rope
verb
[

intransitive

]
jump rope
•

I pounded on the railing until the chain swung like a

jump rope

.
•

But

jump rope

is an activity for the slow and steady learner.
•

The floor was bare and unfinished concrete, and I could

jump rope

without self-consciousness, without interference.
•

Sheila Rae, who loves to rip the limbs off of trees, humiliates the kid who steals her

jump rope

.
•

My parents encouraged me to

jump rope

, bike ride, play kick-the-can and tetherball.