From Longman Dictionary of Contemporary English
hamster
ham‧ster
/
ˈhæmstə
$

-ər
/
noun
[

countable

]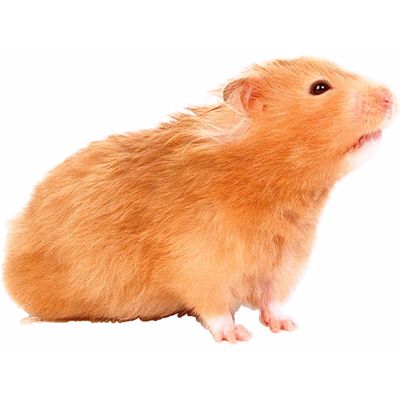 HBA
a small animal that looks like a mouse with no tail
hamster
•

My brother had a

hamster

when we were kids.
•

It all started when she saw a

hamster

in a pet shop and decided to get another to keep him company.
•

I peered in, checking the base of the curtains where a

hamster

might be lurking.
•

Barking mad Forget familiar classroom pets such as

hamsters

, gerbils and rabbits.
•

Was there an effective

hamster

bait?
•

Some

hamsters

nurse and nurture large litters while also eating one or two to recoup strength.
•

He and I exchanged sharp words when he informed me that the

hamster

would have to undergo the rabies test.
•

The

hamster

appears lifeless if disturbed, but returns to normal in about five minutes.
Origin
hamster
(

1600-1700

)
German
Old High German
hamustro