From Longman Dictionary of Contemporary English
bowler
bowl‧er
/
ˈbəʊlə
$

ˈboʊlər
/
noun
[

countable

]
1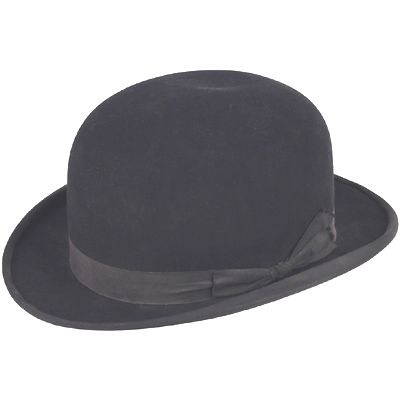 DSC
a player in cricket who throws the ball at a batsman
2
DC
(
also
bowler hat
British English
)
a hard round black hat that businessmen sometimes wear
SYN

derby

American English
bowler
•

As a

bowler

at Middlesex, Tuffers has a great tradition to live up to.
•

Three needed to take the lead: young fast

bowler

Royden Hayes, till then victimless, skittled Priest.
•

Can it really be only 18 months ago that the Surrey opening

bowler

was dispatching Martin Crowe in successive one-day internationals?
•

Brown would be the brave choice; he's now reckoned to be the more penetrating

bowler

.
•

I must confess that I would prefer to see a pigtail with an earring rather than the traditional civil service

bowler

hat.
•

In any case, let's adjust the mundane balance of recent decades and start with the slow

bowlers

.
•

Yet the

bowlers

defended well, and only Richardson mastered them so that the closing overs were tense.