From Longman Dictionary of Contemporary English
ballerina
bal‧le‧ri‧na
/
ˌbæləˈriːnə
/
●○○
noun
[

countable

]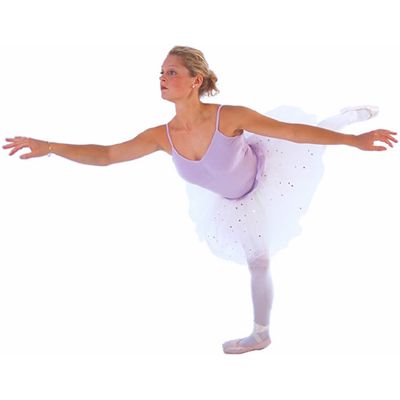 APD
a woman who dances in ballets
ballerina
•

It seemed a physical impossibility, her massive body bounding with the grace of a

ballerina

.
•

We were topped by

ballerinas

dressed as bumblebees.
•

Partner Cyril Pierre lifted his

ballerina

with sublime ease.
•

Janet Collins became the leading

ballerina

of the Metropolitan Opera in the early 1950s.
•

Once the best you could hope for was a 50-year-old prima

ballerina

who sometimes starred at the local opera house.
•

Apparently the

ballerina

Pavlova came here to learn to dance like a swan for the ballet Swan Lake.
•

These were not the dainty and chaste twirls and curtseys of the

ballerinas

at Lincoln Center.
•

The

ballerina

has to behave as graciously and confidently as her partner.
Origin
ballerina
(

1800-1900

)

Italian

ballare

"

to dance

"

, from

Late Latin

;

→

BALL

1