From Longman Dictionary of Contemporary English
vulture
vul‧ture
/
ˈvʌltʃə
$

-ər
/
noun
[

countable

]
1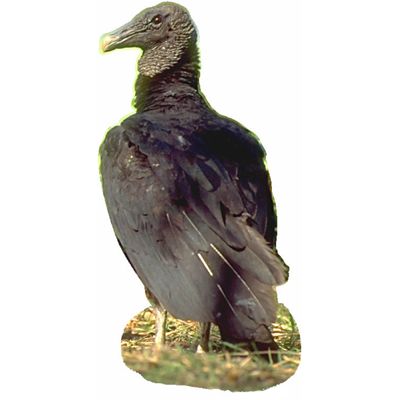 HBB
a large bird that eats dead animals
2
BAD PERSON
someone who uses other people's problems and suffering for their own advantage – used to show disapproval
He hadn't been dead five minutes before those vultures from the media were after his widow.
vulture
•

Mack Stroupe is circling like a

vulture

, even as we speak.
•

Strangely, the sun also shone, though it turned a dusty red, blotted out by the dark wings of

vultures

.
•

As the

vultures

vie for space, the ravens cling to the edges.
•

The decline of the

vulture

is due to the success of livestock farming and loss of habitat.
•

Once he even took off after a circling turkey

vulture

.
Origin
vulture
(

1300-1400

)
Latin
vultur