From Longman Dictionary of Contemporary English
strawberry
straw‧ber‧ry
/
ˈstrɔːb

ə

ri
$

ˈstrɒːberi, -b

ə

ri
/
●●●
S3
noun
(
plural

strawberries
)
[

countable

]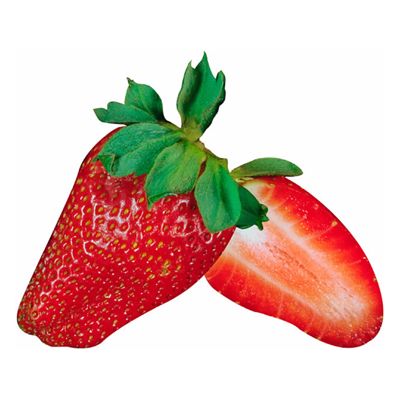 HBP
DF
a soft red juicy fruit with small seeds on its surface, or the plant that grows this fruit
strawberry
•

It was a

strawberry

cake or a custard cake.
•

Most alpine

strawberry

varieties don't produce runners, a bane for gardeners who want to keep their berry patch under control.
•

Two 2.5-litre tubs of yogurt cost £11 and are available in chocolate, vanilla, peach Melba, lemon and

strawberry

flavours.
•

Everything was here, dogwood, holly, cherry, buckthorn, sloe and even

strawberry

.
•

Place sandwiches on a plate and garnish with a sliced

strawberry

or mint leaves.
•

She was accused of being a Salem witch for selling her soul to the devil at the

strawberry

banks.
•

However, you may find that all you need to do is gently wipe the

strawberries

with absorbent kitchen paper.
•

Horseradish was used for coughs and colds, wild

strawberry

for anaemia and nervousness and honeysuckle was the first example of aspirin.
Origin
strawberry
Old English

streawberige

, from

streaw

(

→

STRAW

) +

berige

"

berry

"

; perhaps because the seeds look like small pieces of straw