From Longman Dictionary of Contemporary English
sleeping bag
ˈsleeping bag
noun
[

countable

]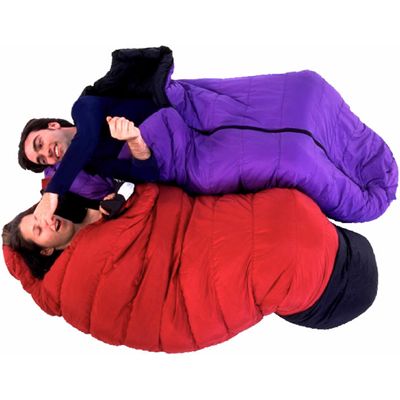 DLO
a large warm bag that you sleep in, especially when camping
sleeping bag
•

She fitted out the summerhouse with a

sleeping bag

and a change of jeans.
•

The drawcords on the fleece and the Merlin

sleeping bag

pull in freely and close tightly if required.
•

Stewart had purchased a serviceable

sleeping bag

and managed quite well, but several mates suffered frostbite; some required hospitalization.