From Longman Dictionary of Contemporary English
sleeper
sleep‧er
/
ˈsliːpə
$

-ər
/
noun
[

countable

]
1
someone who sleeps in a particular way
light sleeper
(=

someone who wakes easily

)
heavy sleeper
(=

someone who does not wake easily

)
2
someone who is asleep
3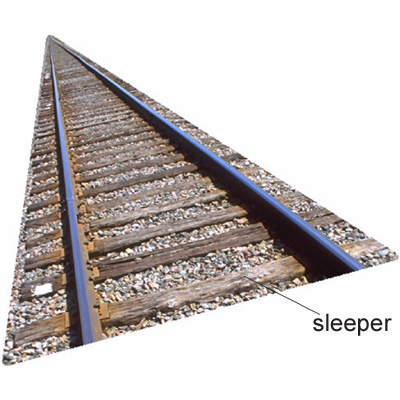 British English
TTT
a heavy piece of wood or concrete that supports a railway track
SYN

tie

American English
4
TTT
a)
a night train with carriages that have beds for passengers to sleep in
b)
a

sleeping car
c)
American English
a bed on a train for a passenger to sleep in
5
especially American English
a film, book etc which is successful, even though people did not expect it to be
6
American English
a piece of clothing for a baby that covers its whole body including its feet
7
a spy who is sent to a particular place and who lives an ordinary life there until a later time, when they begin their spying activities
sleeper
•

She's good at that too, an accomplished

sleeper

, with childish face.
•

People who say they are disturbed by noise at night may just happen to be light

sleepers

.
•

Many

sleepers

are disturbed by light that pervades their eyelids when they have their eyes closed.
•

Often what is perceived as insomnia by an older

sleeper

is only a change in sleep length and sleep quality.
•

He's a restless

sleeper

, kicking and thrashing about throughout the night.
•

He had booked on tomorrow night's

sleeper

, and would head up to Oban on Friday.
•

The air exerts pressure on the airway, holding it open and allowing the

sleeper

to breathe normally.
heavy sleeper
•

Or else she had become a

heavy sleeper

over the years.
•

Mrs Fairfax is a

heavy sleeper

, like most old people, and didn't hear anything.
•

Some people who sleep next to snorers are able to tune out the sound, if they are

heavy sleepers

.
From Longman Business Dictionary
sleeper
sleep‧er
/
ˈsliːpə-ər
/
noun
[

countable

]
American English
FINANCE
MARKETING
a share or a product that is not successful immediately, but then suddenly starts to sell well or be successful
The movie turned out to be a sleeper.