From Longman Dictionary of Contemporary English
petal
pet‧al
/
ˈpetl
/
●●○
noun
[

countable

]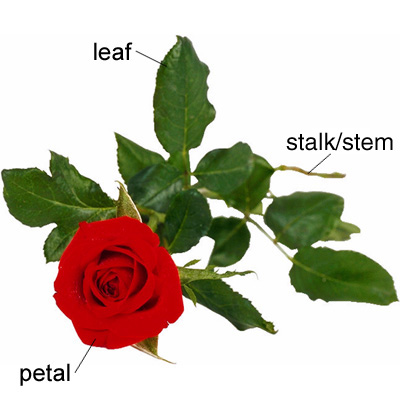 HBP
one of the coloured parts of a flower that are shaped like leaves
rose petals
The flower has seven petals.
petal
•

The small brass starburst in the center of the face seems somewhat ornamental, like a tiny flower with eight

petals

.
•

Sometimes the streets are decorated with flower

petals

, although this custom is dying out.
•

And eventually you'd notice that it had

petals

around the horizon.
•

His portrait and chair have been garlanded with marigolds and strewn with crimson rose

petals

.
•

It even tells you how to make a rosary out of rose

petals

and water and salt and oil paint.
•

Rose

petals

are too strong; they curl and will not stick on to the clay.
•

He shed tears the way a flower sheds

petals

, they fell to the ground, lay scattered round his feet.
Origin
petal
(

1700-1800

)

Modern Latin

petalum

, from

Greek

petalon