From Longman Dictionary of Contemporary English
pacifier
pac‧i‧fi‧er
/
ˈpæsəfaɪə
$

-faɪər
/
noun
[

countable

]
1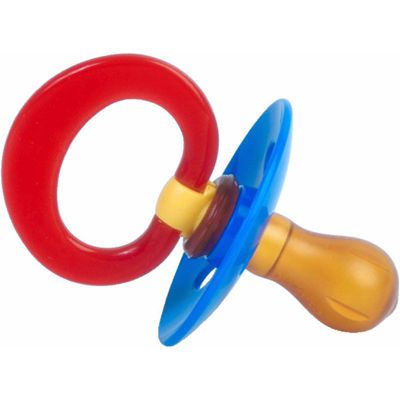 American English
DHB
a rubber object that you give a baby to suck so that it does not cry
SYN

dummy

British English
2
CALM
something that makes people calm
pacifier
•

It had proved quite an exciting substitute for lost love, and a

pacifier

in that time of grave trouble.
•

Food can be a

pacifier

to disturbed feelings.
•

The best

pacifier

appears to be applause, the kind of attention 2-year-olds demand from their parents.
•

Was 1, fed on formula from birth, fruitlessly searching for a suitable

pacifier

at twenty-three?