From Longman Dictionary of Contemporary English
locomotive
lo‧co‧mo‧tive
1
/
ˌləʊkəˈməʊtɪv
$

ˌloʊkəˈmoʊ-
/
noun
[

countable

]
especially American English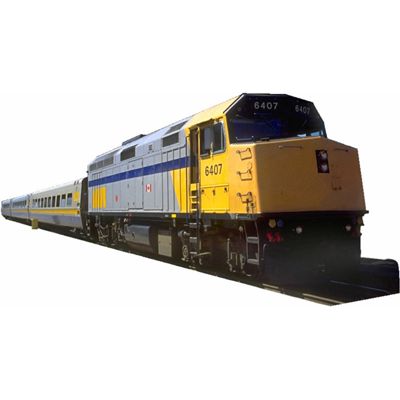 TTT
a railway engine
locomotive
•

These have now been carried out and this fine

locomotive

is back in service on the Centre's line.
•

This is where he tested his

locomotives

and his ideas on gas lighting.
•

Railways needed

locomotives

, rolling stock and signalling equipment, besides rails and bridges.
•

This particular

locomotive

was constructed in 1948, the year of nationalisation.
•

The ego of Arpaio is like the pot-bellied engine of an old steam

locomotive

.
•

Few expect the EU to take over as the

locomotive

of the world economy.
•

The visiting

locomotives

will progressively arrive during the Steam Festival and after a test run will be used on weekend passenger services.
locomotive
locomotive
2
adjective
[

only before noun

]
technical
MOVE/CHANGE POSITION
relating to movement
an increase in locomotive power
locomotive
•

Both will seek to develop new markets and improve efficiency by adjusting timetables, introducing better

locomotive

diagramming and crew rosters.
•

In 1911 Gresley succeeded Henry Ivatt as

locomotive

engineer.
•

Sometime from the railyards across the river rises a great red

locomotive

flare that illuminates the horrid cliffs.
•

Siemens Verkehrstechnik has announced plans to set up a

locomotive

leasing operation by the end of this year.
•

Economic

locomotive

power came from the United States.
•

Machining a

locomotive

tire, he reported, was now done in one fifth the time.