From Longman Dictionary of Contemporary English
grand piano
ˌgrand piˈano
(
also
grand
)
noun
[

countable

]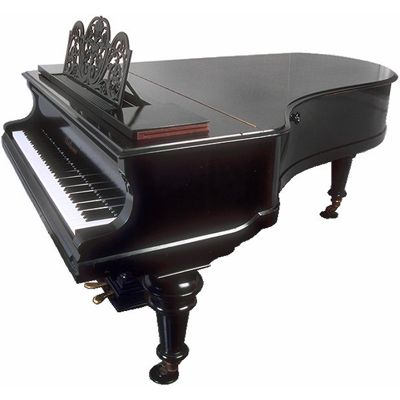 APM
the type of large piano often used in concerts, with strings in a horizontal position
→

upright piano
grand piano
•

Her house had a bathroom, and a rose garden, and a

grand piano

in the front room.
•

The essential design of a

grand piano

, apart from incremental technical advances, has not changed for more than a century.
•

I remember the first gig I went to in Cleveland, the

grand piano

was two feet too short.
•

Say they will move your

grand piano

any day and do it on a bicycle.