From Longman Dictionary of Contemporary English
deer
deer
/
dɪə
$

dɪr
/
●●○
noun
(
plural

deer
)
[

countable

]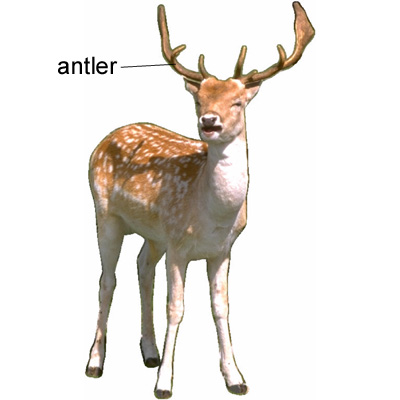 HBA
HBA
a large wild animal that can run very fast, eats grass, and has horns
deer
•

A

deer

makes tracks in the snow.
•

They're deer-stealers - I saw a dead

deer

in their car.
•

The Qawrighul people hunted

deer

, wild sheep and birds, and fished.
•

We still have lots of

deer

, very little water and not many open spaces.
•

I heard wild turkeys gobbling and saw white-tailed

deer

.
•

Normally he's in charge of the

deer

, but all the staff double as guides.
•

It is framed by gentle hills that look down on oak groves that abound with

deer

, bobcats and golden eagles.
Origin
deer
Old English
deor
"

animal

"