From Longman Dictionary of Contemporary English
daisy
dai‧sy
/
ˈdeɪzi
/
noun
(
plural

daisies
)
[

countable

]
1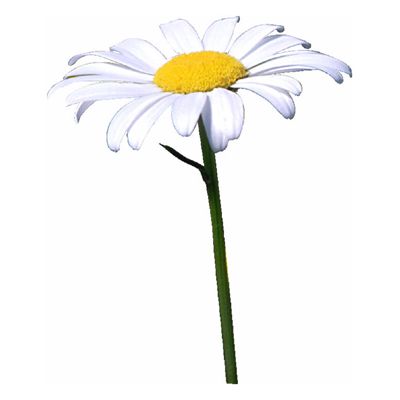 HBP
a white flower with a yellow centre
2
→
be pushing up (the) daisies
→
as fresh as a daisy
at

fresh
1
(

11

)
daisy
•

It had a wicker, flower-girl basket of pinks and

daisies

in its mouth.
•

I had been thrown off the cricket team at school for making

daisy

chains on the boundary.
•

To create the second scene the sun and row of

daisies

are knitted as if reflected in water.
•

But the

daisies

will be happy to have a good place to grow, in such a safe sunny corner.
Origin
daisy
Old English
dægeseage
"

day's eye

"