From Longman Dictionary of Contemporary English
big top
ˌbig ˈtop
noun
[

countable

]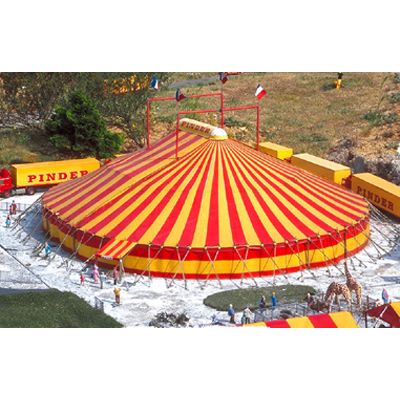 DLO
the very large tent in which a circus performance takes place
big top
•

I put it on under a

big top

in 1967, not far from Ramatuelle on the Cte d'Azur.
•

Market traders were put out when it was announced they would be losing their pitches to accommodate the

big top

.
•

The activity centres around the

big top

in Stockton High Street offering free all day entertainment with live broadcasts and personal appearances.
•

Yet no one walked out of the

big top

, there were no fundamentalist pickets outside, no attempts to disrupt the service.