From Longman Dictionary of Contemporary English
artery
ar‧te‧ry
/
ˈɑːtəri
$

ˈɑːr-
/
noun
(
plural

arteries
)
[

countable

]
1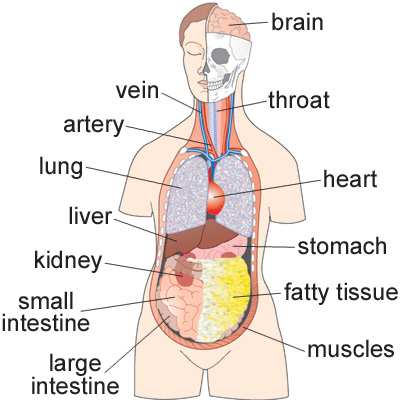 HBH
one of the tubes that carries blood from your heart to the rest of your body
→

vein
2
TTR
a main road, railway line, river etc
artery
•

The study is the first to document that laughter and an active sense of humor may help influence heart and

artery

disease.
•

Garlic can prevent heart attacks by stopping cholesterol from blocking

arteries

.
•

For example, the beat can be distorted if the coronary

arteries

are not wired correctly inside the heart.
•

Catheters were inserted into the femoral

artery

and vein for blood pressure recordings and drug administration, respectively.
•

The third important complication of cardiovascular syphilis is the development of aneurysms in the wall of the aorta or other major

arteries

.
•

The past few years have seen a hardening of presidential

arteries

.
•

Any beat of the heart might open the

artery

and spray the brain with blood.
•

It simply floats along with billions of other cells through miles of veins,

arteries

and capillaries.
Origin
artery
(

1300-1400

)

Latin

arteria

, from

Greek